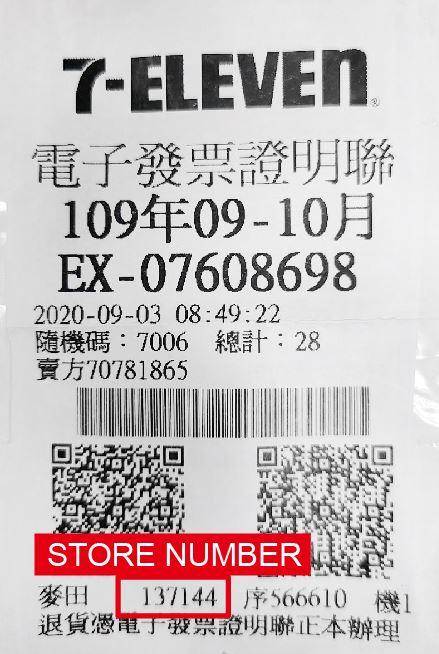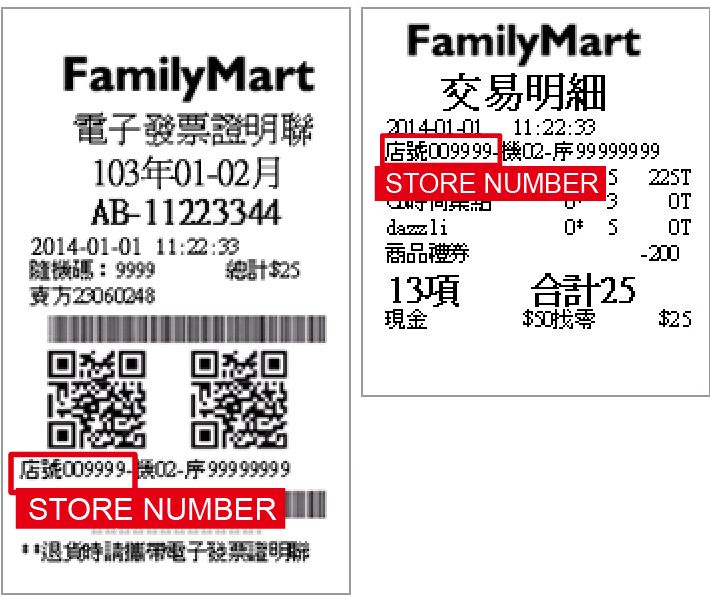 7-ELEVEN & Family Mart Convenient Store pickup & payment
FREE SHIPPING for 711 and Family Mart if you buy worth
NT999 and up.
Note: Free shipping for the first box only and not exceeding 5kg
Promo items are not included (e.g. Chocolate package, breakfast package, etc…)
1. Please fill in the 6-Digit 711 or Family mart Store Code number seen at the bottom of the receipts.
2. Delivery Fee is NT50 anywhere in Taiwan limited to 5kgs per package. FROZEN FOODS Delivery Fee is NT135.
3. If the package exceeds

5kg,

it needs to be divided into two boxes or more, and an

additional NT50

shipping fee will be charged.
4. Please provide the correct mobile phone number.
5. Once the package arrived in the store, a notification message will be sent to pick up the package.
6. Pick up within 7days after receiving the message.
7. Fail to pick up the package within 7days will be sent back to the sender.